Our Team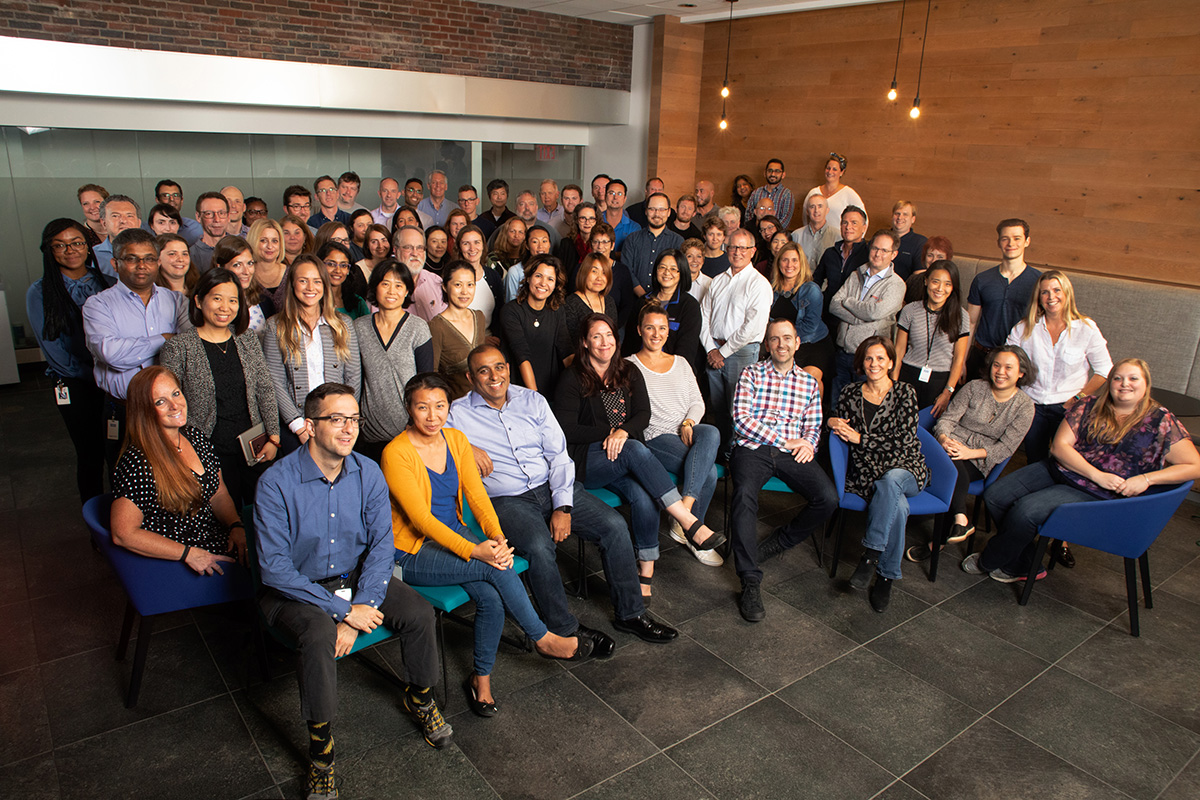 Board of Directors
Mark A. Goldsmith, M.D., Ph.D., Chairman
Founding President, CEO and Director, Revolution Medicines
Previously, Partner with Third Rock Ventures in its West Coast office. Prior to this, Dr. Goldsmith served as President and Chief Executive Officer of Constellation from 2009 to 2012. He previously held senior executive positions in the biotechnology industry, including Senior Executive-in-Residence at Prospect Venture Partners, CEO of Cogentus Pharmaceuticals and Senior Vice President of Genencor International. Before entering the private sector, Dr. Goldsmith led a medical research laboratory at the Gladstone Institute of Virology and Immunology, practiced medicine on the faculty of the School of Medicine of the University of California, San Francisco and the San Francisco General Hospital, and was a consultant to leading pharmaceutical and biotechnology companies.
Jigar Raythatha
President and Chief Executive Officer
Jigar Raythatha has spent nearly 20 years in the biotechnology industry in a variety of business functions. He rejoined Constellation in March 2017 as the company's chief executive officer from Jounce Therapeutics, where he held the role of chief business officer. At Jounce, Jigar was the first employee and helped build the company from its inception to a 100-person, publicly traded research and development organization. Previously, he served as head of corporate development at Constellation, where he led business development, strategy and program and alliance management functions. Prior to Constellation, Jigar worked with Red Abbey Venture Partners. Earlier in his career, Jigar held roles of increasing responsibility at Biogen and A.T. Kearney. He earned an MBA from Columbia University and a B.A. in biochemistry and economics from Rutgers University.
James E. Audia, Ph.D.
Executive Director of the Chicago Biomedical Consortium
Dr. Jim Audia currently serves as Executive Director of the Chicago Biomedical Consortium, a collaborative effort of Northwestern University, The University of Chicago and The University of Illinois-Chicago, focused on enhancing biomedical innovation in the greater Chicago area. He joined the CBC after a nearly seven-year tenure as Constellation Pharmaceuticals' chief scientific officer, where he oversaw the successful evolution of the company's R&D efforts from a strong scientific base to a robust portfolio of clinical-stage assets and pre-clinical programs. Dr. Audia had joined Constellation in January 2011 following a highly productive career in drug discovery at Eli Lilly and Company. He held several key leadership roles during his 23-year tenure at Lilly. As a Distinguished Lilly Scholar, the highest level of the company's scientific ladder, he made seminal technical and strategic contributions to the Lilly drug pipeline. Over the course of his career, Dr. Audia's scientific work has contributed to more than 17 development candidates, including transformative contributions to the treatment of Alzheimer's disease through his discovery of both the first gamma secretase inhibitor and an industry-leading beta secretase inhibitor. Dr. Audia is a named inventor on more than 100 issued U.S. patents and has published and presented extensively. He received his Ph.D. in Organic Chemistry from the University of South Carolina and completed postdoctoral training at Yale University before joining Lilly. Dr. Audia currently serves as a scientific advisor for Ribon Therapeutics and the Tau Consortium of the Rainwater Foundation.
Scott Braunstein, M.D.
Operating Partner, Aisling Capital
Dr. Braunstein joins Constellation's team with a track record of growing emerging and established biopharmaceutical companies as an investor and a pharmaceutical executive. He is currently chairman of the board of directors of ArTara Therapeutics and a member of the board of directors of several public and private companies, including Esperion Therapeutics, Marinus Pharmaceuticals, SiteOne Therapeutics, Trevena, and Ziopharm Oncology. Previously he served as chief operating officer at Pacira Pharmaceuticals.  Prior to joining Pacira, Dr. Braunstein was a healthcare portfolio manager at Everpoint Asset Management. He spent 12 years with J.P. Morgan Asset Management as a healthcare analyst and managing director in the U.S. Equity team and as a portfolio manager in the Global Healthcare team. Dr. Braunstein began his career as a physician and earned his medical degree from the Albert Einstein College of Medicine.
Steven L. Hoerter
Chief Executive Officer, Deciphera Pharmaceuticals
Steven Hoerter is President and Chief Executive Officer of Deciphera Pharmaceuticals. He previously served as Chief Commercial Officer of Agios Pharmaceuticals, where he built and led the team responsible for the commercialization of the company's portfolio of medicines for oncology and rare genetic diseases. He has more than 25 years of global pharmaceutical and biotechnology experience, having held sales and marketing roles at Roche, Genentech, Chiron and Eli Lilly. Prior to joining Agios, Mr. Hoerter was Executive Vice President and Chief Commercial Officer at Clovis Oncology, Inc., where he built and led the company's commercial organization. He earned a B.A. from Bucknell University, an M.B.A. from Tilburg University in the Netherlands, and an M.S. in management from Purdue University.
Richard Levy, M.D.
Dr. Levy has nearly 30 years of experience in the pharmaceutical and biotechnology sectors, where he held senior clinical development positions at Incyte, Celgene, DuPont Pharmaceuticals, and Sandoz / Novartis. He served as Executive Vice President and Chief Drug Development and Medical Officer at Incyte, where from 2003 to 2016 he was responsible for the expansion of the clinical development portfolio in oncology and inflammation. Dr. Levy currently serves on the boards of Madrigal Pharmaceuticals, Kodiak Sciences, Kiniksa Pharmaceuticals, and ArTara Therapeutics. From 2016 to 2019 he served as a senior advisor at Baker Brothers Advisors, a health care investment company. Dr. Levy received his M.D. from the University of Pennsylvania School of Medicine and completed his training in Internal Medicine at the Hospital of the University of Pennsylvania and a fellowship in Gastroenterology and Hepatology at UCLA.
Dr. Elizabeth G. Tréhu
Chief Medical Officer, Jounce Therapeutics
Dr. Elizabeth Tréhu is a hematologist / oncologist with 16 years of management experience at several biopharmaceutical companies.  She is currently Chief Medical Officer at Jounce Therapeutics and previously served as Chief Medical Officer at Promedior.  Prior to that, she held leadership positions in medical affairs and program leadership at Infinity Pharmaceuticals, Genzyme and Millennium Pharmaceuticals.  Before working in industry, she taught at Tufts University and Georgetown University schools of medicine and treated hematology and oncology patients in private practice.  She earned an A.B. from Princeton University and an M.D. from New York University School of Medicine.
Constellation's founders and scientific advisors are pioneers, authorities and thought leaders within the fields of epigenetics, drug discovery, and clinical medicine. They have made innumerable contributions to our understanding of epigenetic biology and to the development of novel therapeutics.
Founders
Danny Reinberg, Ph.D.
Terry and Mel Karmazin Professor, Department of Biochemistry and Molecular Pharmacology, New York University School of Medicine
Howard Hughes Medical Institute Investigator
Member of the National Academy of Sciences
David Allis, Ph.D.
Joy and Jack Fishman Professor and Head of the Laboratory of Chromatin Biology and Epigenetics at The Rockefeller University
Member of the National Academy of Sciences
Yang Shi, Ph.D.
Professor of Cell Biology, HMS and Merton Bernfield Professor of Neonatology at Children's Hospital